Adoptions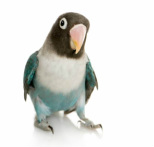 Often the club receives information on birds that need to be re-homed and we look for proper, permanent, loving homes for them. We never adopt out pet birds to be used as breeders, only to be loving pets that become family members. If you are interested in adopting a bird, please fill out the adoption application and send it to:
Richie,
loxodon@aol.com
or
Pat,
campinfool@hvc.rr.com
.
You may call any of the people listed at the top of the application if you need more help.
---