​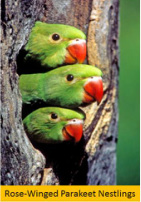 ---
​Events:
The next meeting of The Catskill Exotic Bird Club
August 10th meeting,
7:30
, at 20 Crystal Street in Monticello,
will be special because we will all be making
toys for birds
.
All of our birds love things that they can play with or manipulate
and if you don't have a bird of your own, you can make one, or more, for a friend's bird.
The club will supply most of the materials, but feel free to bring anything you want to use for yourself or to share.
Just make sure everything is non-toxic.
These meetings are always great fun. Hope to see everybody there.
Dues are due for most of us. If you did not pay your dues at the dinner, please pay your dues at the meeting.
Call Richie 845 794-7966 or Matt 845 747-9370 for more informatio
n.
What a Treat!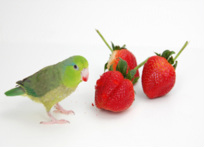 ---
Join our Members Forum!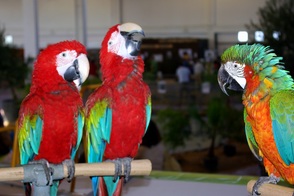 © Inaquim | Stock Free Images & Dreamstime Stock Photos
Click on the Macaws (to the Right) to open the Catskill Exotic Bird Club Forum
---